Fall Education Conference
November 3rd & 4th
Los Alamitos, CA
---
COPA's Mission
Promoting the art and science of Orthotic and Prosthetic practice to create and communicate innovative solutions for a positive patient experience
A Message from COPA President Jeff Collins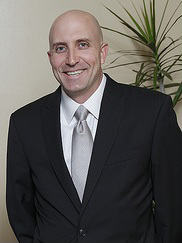 Your California Orthotics and Prosthetics Association continues to support and defend California practitioners. We've navigated through state budget negotiations and secured ongoing coverage for O&P services under Medi-Cal, we've engaged with and developed tools to better interface with the state fiscal intermediary to streamline administrative reimbursement matters, we've presented in front of Health and Human Services working to preserve O&P services as an Essential Health Benefit as prescribed under the Accountable Care Act, we are actively working with the California Department of Insurance on the provision of O&P benefits in the new state exchange, and we've organized and hosted annual membership meetings to bring cutting edge technical and administrative education to our members, just to name a few.
This is a critical year for our profession as we manage through increased audit activity and the related documentation requirements, ongoing pressure on public fee schedules, the rollout of the new California Health Benefit Exchange and migration of the Healthy Families Program into Medi-Cal. We continue to monitor and protect against threats to our profession including protecting our boundaries of practice, cuts to coverage for certain devices and reimbursement delays and downgrades. I've made a commitment this year to lead our team at COPA and continue my active involvement with our national association to ensure that our California practitioners are both aware and represented in all state and national issues impacting our profession. And I need your help.
COPA is your voice at the state capitol and we're regularly in front of the department of insurance and the department of workers compensation to support you. We can't continue to provide this level of advocacy or fight these issues without your input, support and participation. I encourage your new and ongoing membership in COPA this year, and I look forward to working with you at our events, functions and advocacy opportunities this year.
Thank You,
Jeff Collins, CPA
COPA President, 2017
A Place for Everyone at COPA…
Strength is measured by numbers. COPA has galvanized support from the O&P business community by encouraging businesses of all sizes to join as corporate members. Today the organization is moving forward in representing the needs of the individual practitioner in all areas of career development, including educational seminars and a renewed commitment to licensure for California. In order to facilitate individual contributions to support COPA, new membership categories have been added to allow students, technicians and practitioners at all levels of the career path to join COPA and share in the march toward professional recognition in California.
Standing on Success…
COPA has a proven track record in legislation, association governance and membership responsiveness. Representing the field since 1970, COPA is an organization that has the resources to bring the community of O&P together as one voice to strengthen and solidify the unique characteristics that typify O&P professionals today An Uncertain Future Without Your Support…For many years, the few have supported the many while all have prospered. The burden has now become too great and the pool of resources must be widened to ensure continued success.
The threats to the O&P community are real. This year alone, practitioners have been sanctioned by the Board of Pharmacy and the Physical Therapy Licensing Board. Individual lawsuits have been brought against practitioners who now stand in legal limbo with no statutory scope of practice.
Limited state resources to treat the poor and those injured on the job are being bargained away to those with stronger voices and wider support.
What will history say about your commitment to O&P?